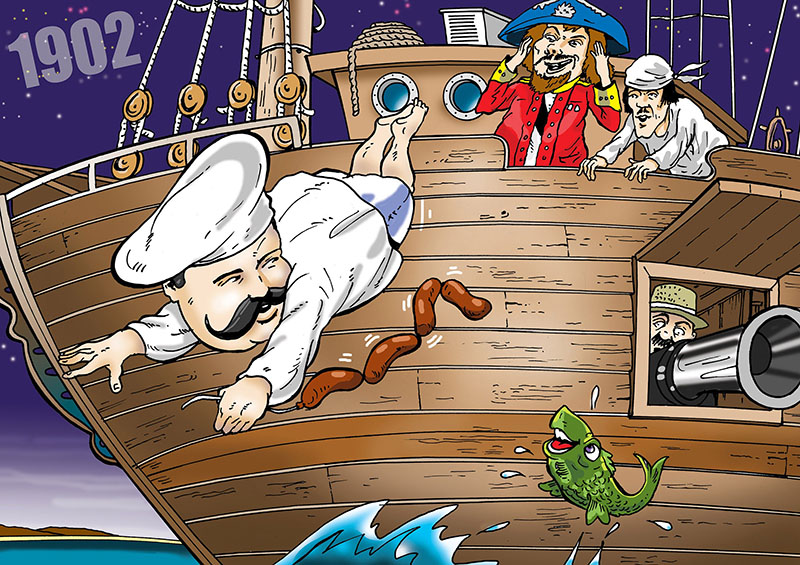 1902
Stowing away on a boat
In 1900 after extensive European travels Jakob stows himself away on a sailing ship.The need for food caused his discovery, at which he was given the option to work or be thrown overboard by the Captain. Thus he was the new ships cook.
The Captain was more than pleased and kept him on board for the next 2 years. Jakob kept animals on board slaughtering them at sea, providing the crew with food not normally available at sea.
In 1902, not actually aware of where he was, Jakob jumps ship several kilometres from land swimming ashore to escape his life as a ships cook.
After a tough swim Jakob walks ashore unaware he was in Port Pirie, South Australia.
Finding refuge with a local farmer who he later discovered to be friends with the ships Captain, Jakob is forced to hide in the farm cellar as the two enjoyed an evening meal.
With the ship safely sailed, Jakob makes his way to Adelaide.