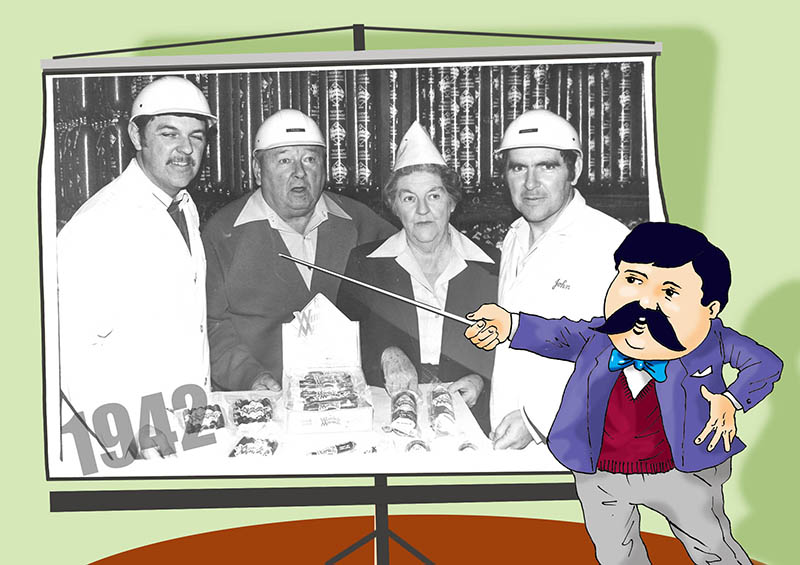 1942
To the current day
In 1942 Jakob hands the rains of the family business to his son Frank, and immediately goes about growing the company further, concentrating on metwurst alone.
In 1946 sadly at the age of 71 Jakob passes away, with his final resting place being the Willaston cemetery.
In 1948 due to growing demand, Frank builds a new 80sq metre factory.
In many circles Frank Wintulich is known as the leading maker of smallgoods in Australia.
In 1956 with business booming the 80sq metre factory is demolished and a new one built.
In 1962 Frank's eldest son joins the company and within 5 years takes over as manager, leading the company into the future.
In 1967 John Wintulich becomes a manager, a position he would hold for 30 years.
In 1995 A new consortium of local businessmen and interstate farming families took over from the Wintulichs family, building on 86 years of tradition.
Whilst it was an 'end of an era' it was also a new beginning for the company as we continue to produce quality smallgoods with the same passion Jakob, Frank and John had shown for nearly 90 years.